Drifting on Sound Waves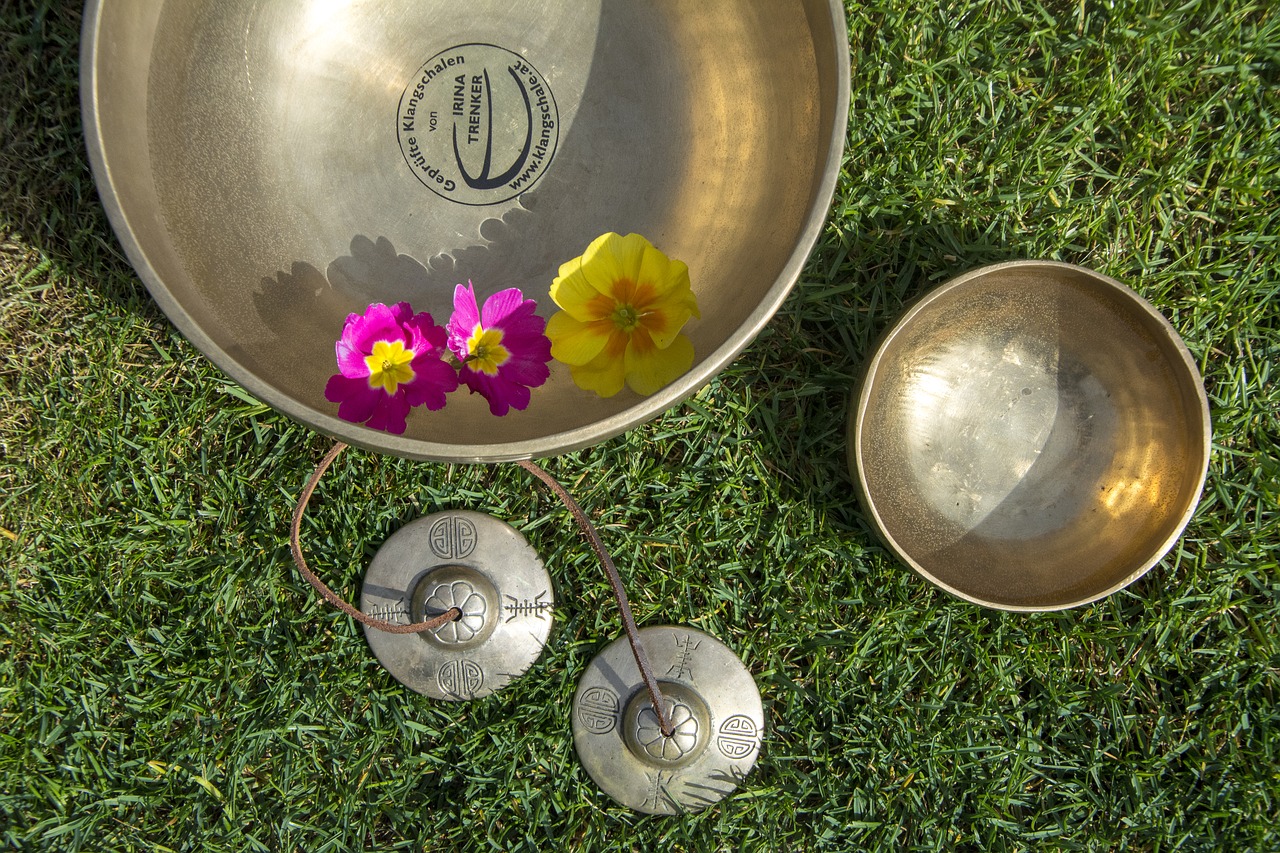 Relaxing and Healing with Singing Bowls
After a long, crazy week, with too many hours spent on the Southern California Freeways with your millions of BFF's, who doesn't begin to pine for the weekend? You make your plans and hope for the best.
Funny, the hordes of people are still clogging the roadways, now after the same thing you're hoping to achieve… relaxation, fun or adventure! Who can relax in a traffic jam? If only there was a place to escape. A place we can call our very own. A place that's uncrowded, pristine and serene.
Sometimes, especially near our beautiful coasts, the only locale we can escape to is our imaginations. Did you know that even a pretend getaway can be marvelously rejuvenating? A perfect way to drift into the waves of serenity is take a sound bath.
It's easy! Slip into a comfortable position and close your eyes. Allow the singing bowls to do the rest. The gentle, calming tones mysteriously seep into our subconscious. Our nervous systems and blood pressure glide into harmony with the sound waves. You feel light as a feather and completely at ease.
Next time you're feeling overwhelmed, try the sunset singing bowl experience at Terranea. Sidle into a seat on the outdoor terrace and savor some hors d'oeuvres and a sip of wine. Take a deep breath of the briny sea air as the tunes soothe and smooth your jangled nerves. Soon, your whelms will whirl away on the wind, vanishing with the sun as it shimmies below the horizon. Ah, peace at last!
Vicky Schroeder BIO
Pleasure to meet you!
My name is Vicky and my stock in trade is in dabbling.
The way my bills are paid is through a left-brain activity called accounting software services, as in whatever businesses need to get their accounting done, I do. This means anything from installing and supporting accounting software, to doing bank recs, or even changing toner on your printer.
The left-brain business pays for all my right brain dabbling. Topics that fascinate me are arts of all kinds from drawing to acting to writing to music.
Other matters that intrigue me are more mysterious and mystic. It's hard for me to resist learning about astrology, tarot, divination decks and runes.
Then there are the healing arts. For years my skills have been honed as a reiki practitioner. This training led me to become a certified hypnotherapist with the International Hypnosis Federation. From there I delved into sound healing beginning with gongs and most recently with singing bowls.
One thing about being a dabbler is that it gives me plenty to write about! Left brain. Right brain. Lots of stories to tell. Many of them are shared in my Toastmasters speeches. And now my hope is to share many of them with you!
See you between the lines!
All the best,
Vicky Schroeder Contact Me LinkedIn